Florida SunCoast Figure Skating Club is a non-profit organization that welcomes anyone interested in the sport of figure skating. Their fully customized, SEO optimized, website is multi-paged and contains information that is both valuable and timely to its members.
The site features the most recent news on the front page, along with key pages, Welcome, Membership, Testing, and Club Jacket.
Their unique color scheme matches the colors of their club logo.
Features include an Event Calendar, that can be easily updated by the site admin, integrated membership and test site, for US Figure Skating. The site offers a full feature Contact Page, Coaches Page, and integrated online store.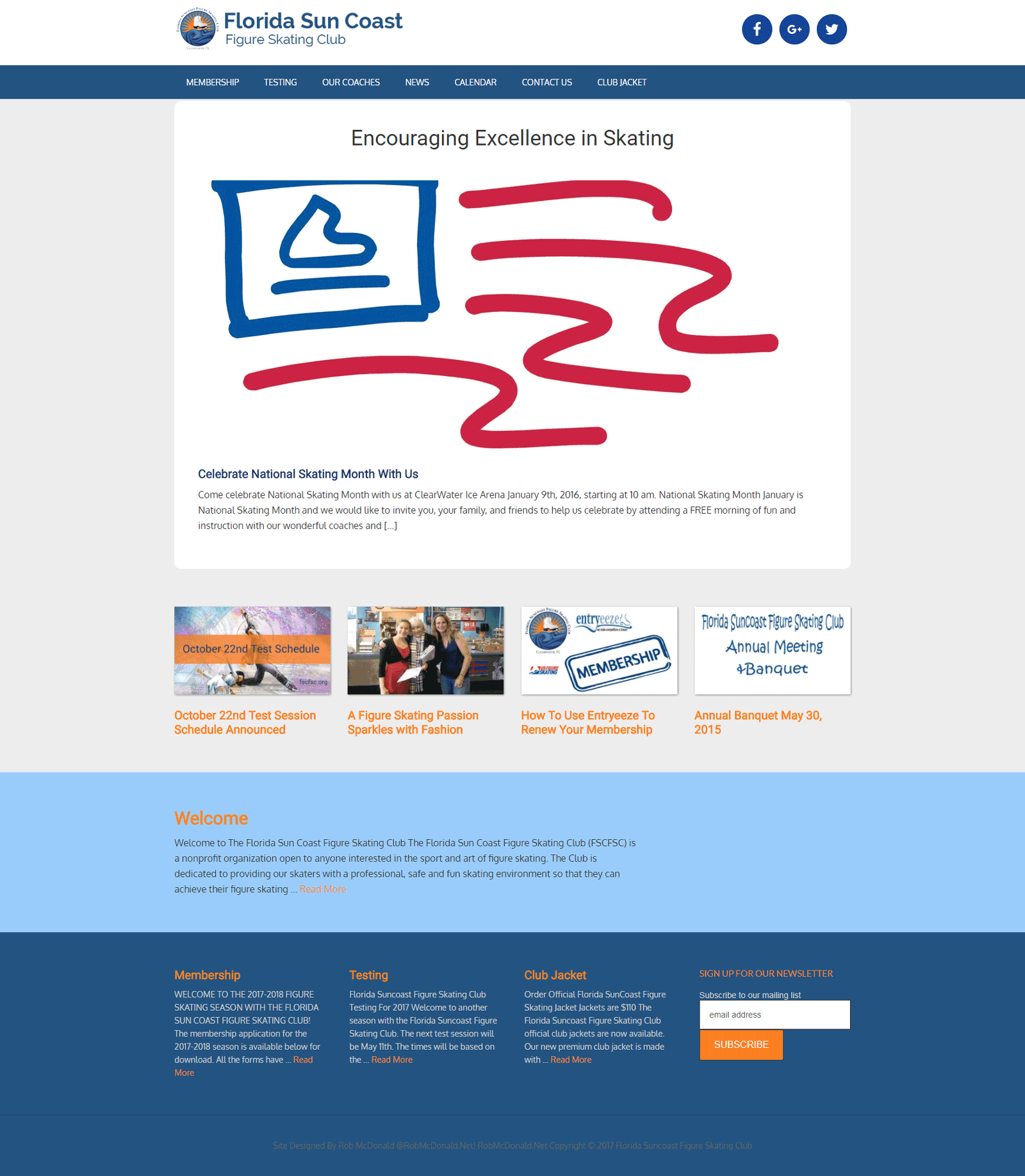 Inside Page
Inside pages include a right sidebar with important links and an event calendar.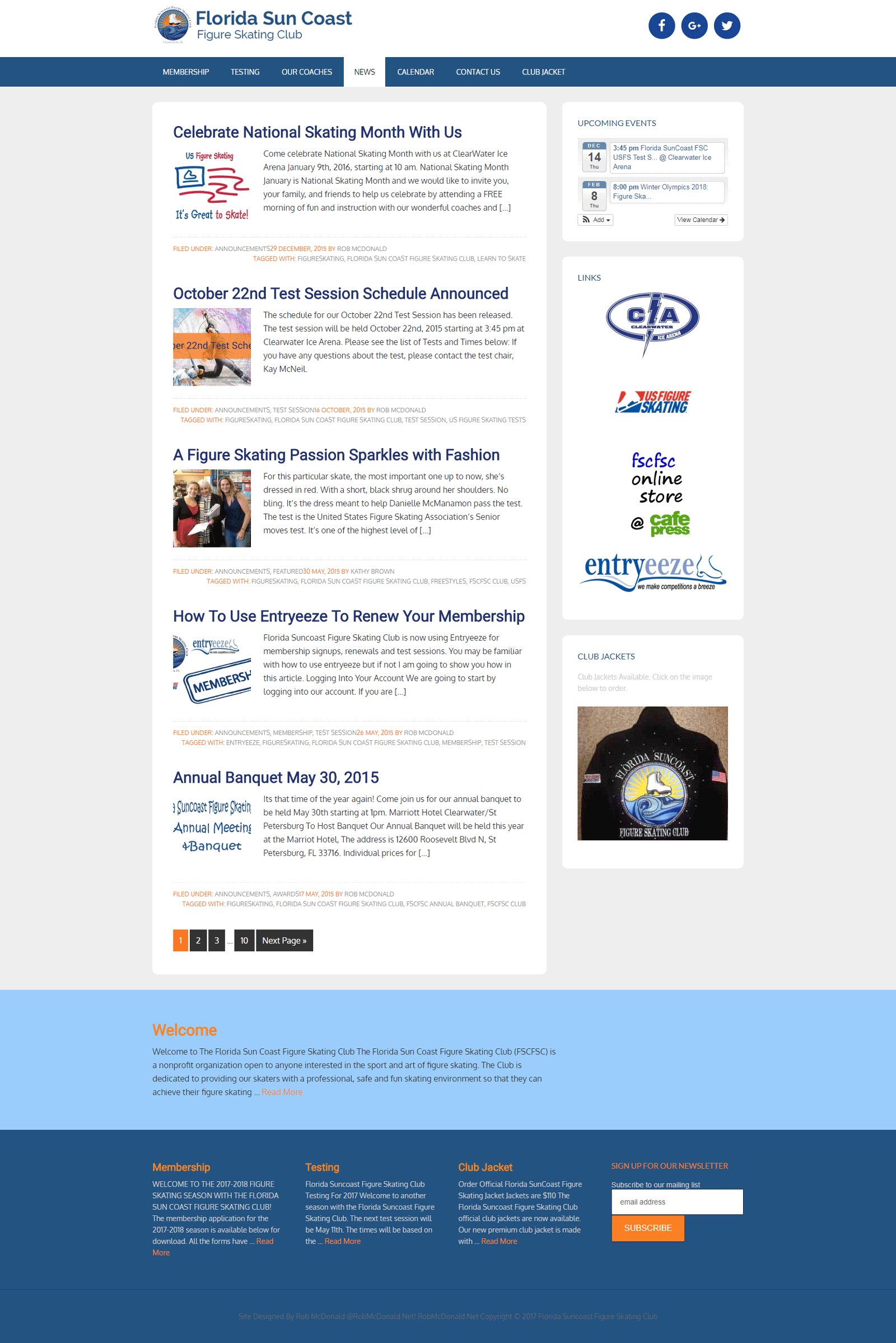 Integrated Membership Site
Includes integrated membership site with Entryeeze. Club members are able to apply and pay for their club memberships and test sessions using this online solution.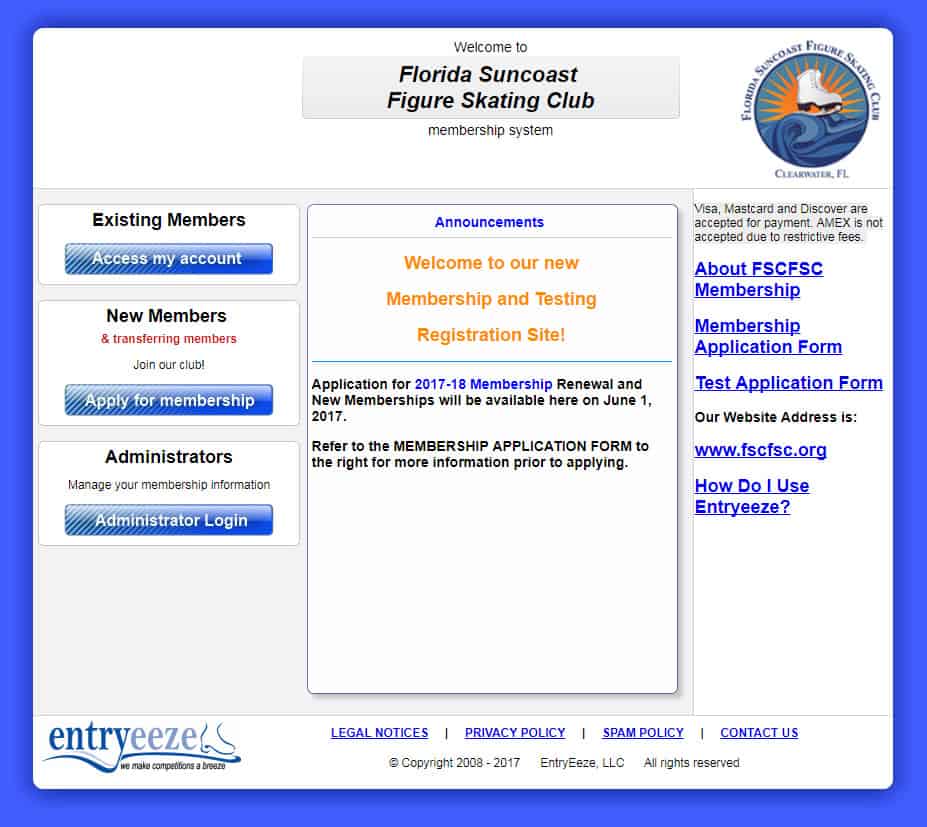 Integrated Online Store
Includes integrated online CafePress Store. Club members are able to purchase items from the online store which display their club logo.