DNK is an online E-commerce website. It features a full-width scrolling home page with a fixed header, product cart located in the header. Immediate call-to-action in the first sections hero image. Product categories listed in the second section with nice product images.
Main Home Page
This is the main home page and it begins with the first section having a call-to-action within the hero image using buttons to take you directly to the store page.
The next section shows you the product categories with links to those products via a gallery of images describing the categories. There is then a feature products section that encourages you to purchase these items.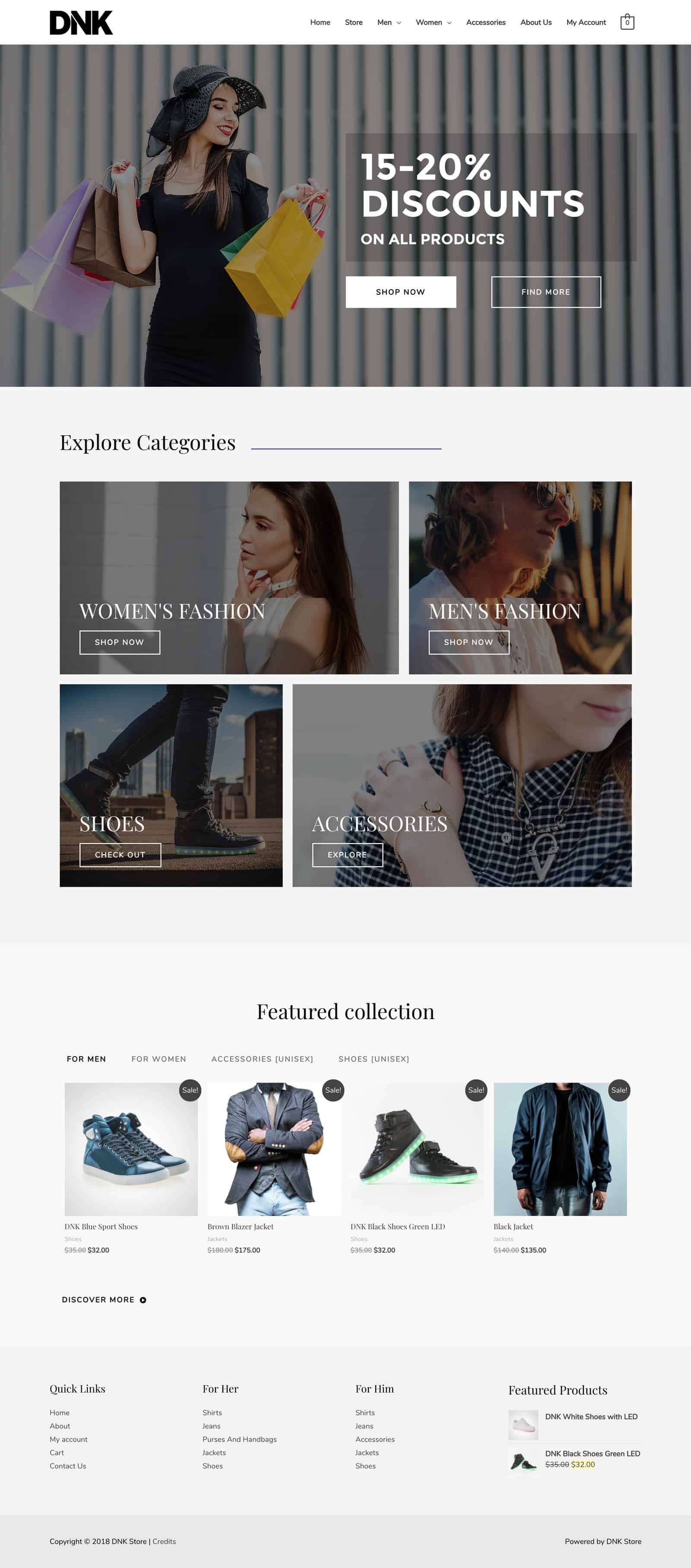 Product Store Page
This page contains a list of all the products. It contains a left sidebar that allows you to search and filter on the different categories and find the products you want to buy.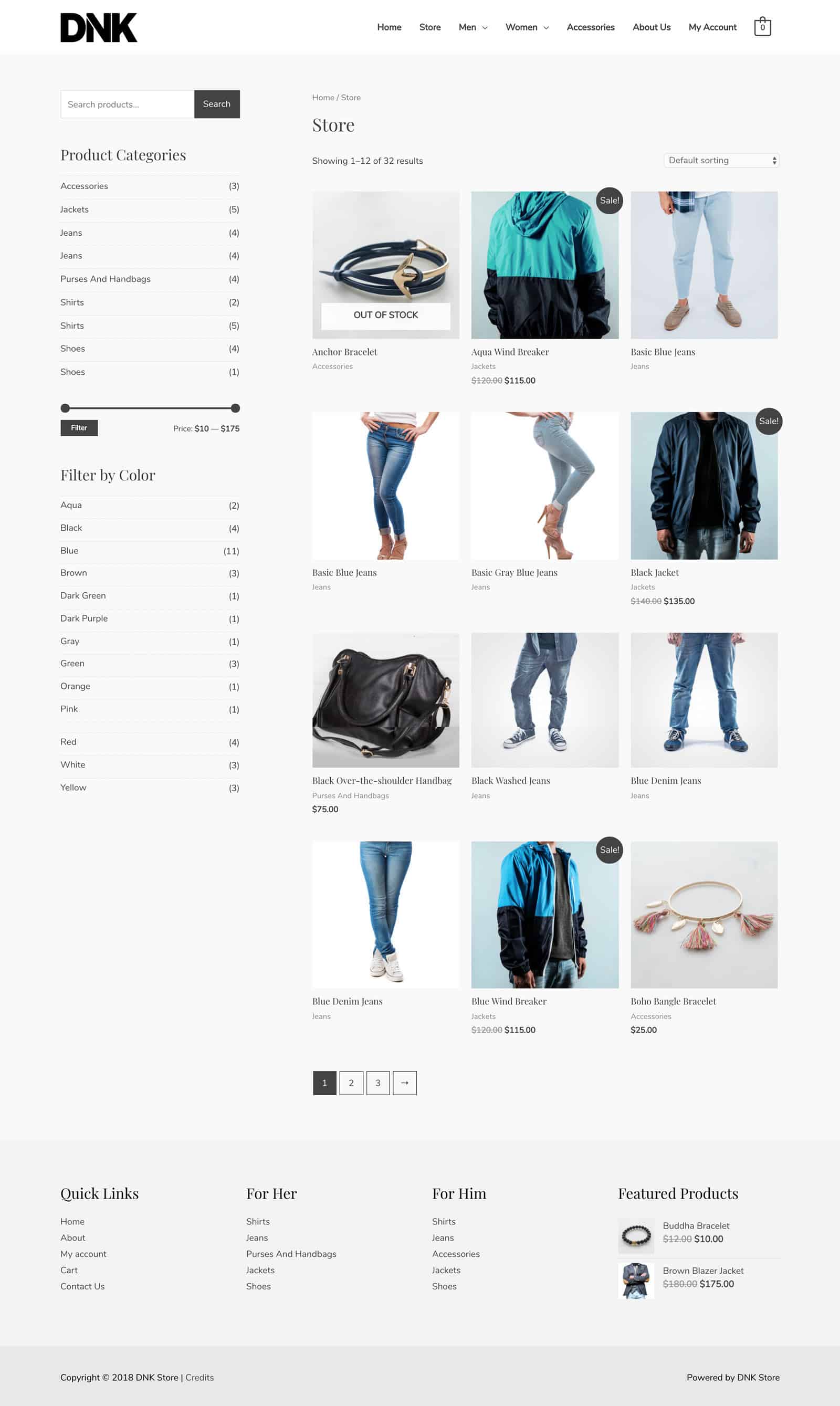 Single Product Page
After clicking on an image on the products page, this page describes a single product and list all the features and reasons why you should buy the product